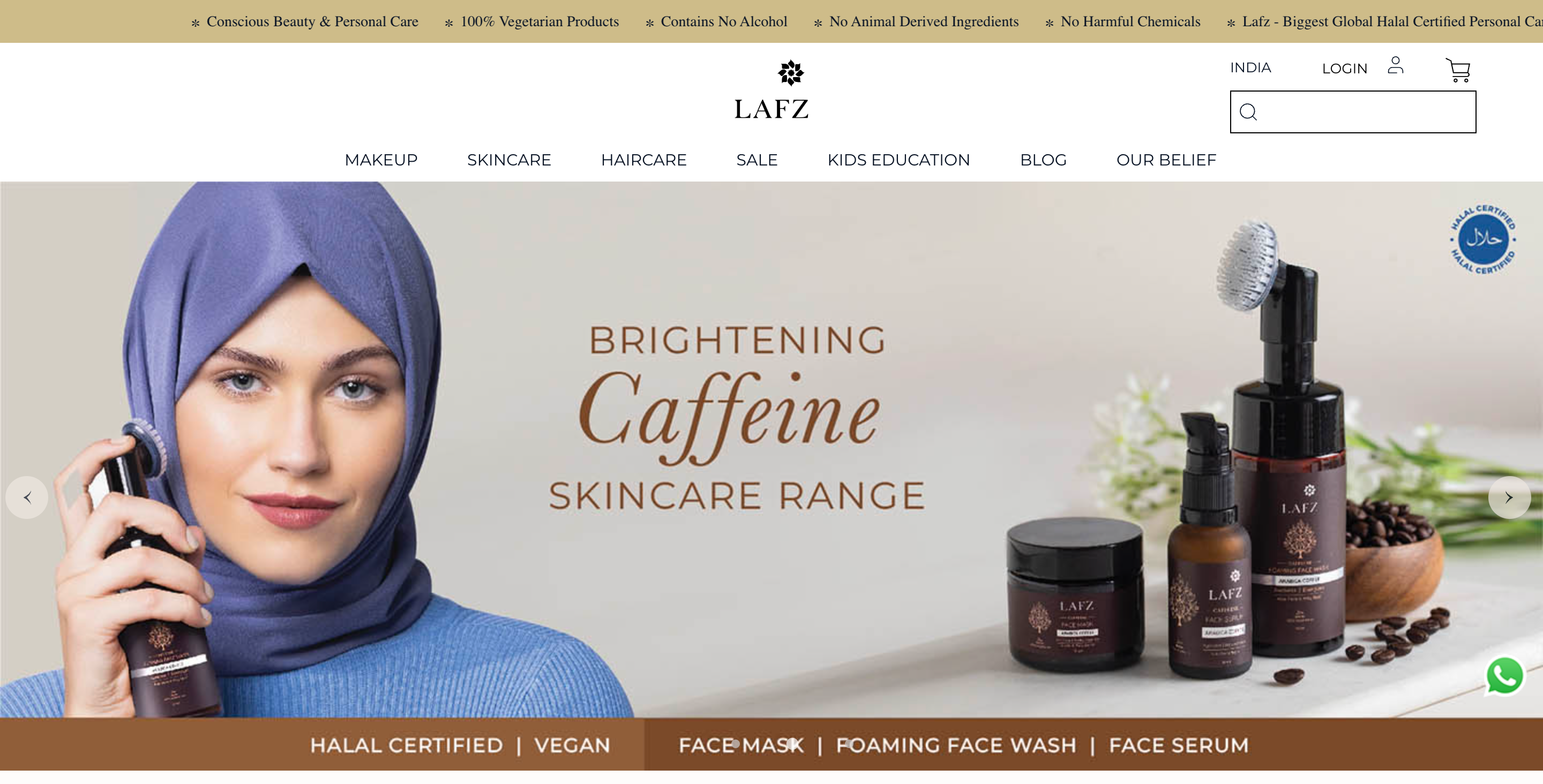 ScandiPWA Development & Customization
Client The Lafz
Timeline 25 Days
Business Type B2C Cosmetics
About Project
Lafz is a culturally conscious, responsible brand that uses Ancient Egyptian beauty secrets, modern technology and superior ingredients to create world-class cosmetic and personal care products. Halal Certified and with No Harmful Chemicals, these innovative products are also Alcohol Free, Paraben Free and Animal Ingredients Free.
Our Approach
The client approached us to develop a PWA-based solution with very limited time, as they were looking to launch the Halal beauty products before Ramadan with different country stores.
The client was convinced of the idea of first building the important pages and features of the customer journey to get it completed within the timeline.
Scope
1. ScandiPWA custom theme development
2. Advanced custom promotion rules and management
3. Advanced features for operational excellency
4. GEO-IP redirected to multiple countries
5. Blog implementation in PWA
6. 3rd party services and plugins integration
Challenges
We encountered a delay in having a payment gateway plugin for Magento. The plugin we received had also many bugs which forced us to develop the plugin and PWA compatibility from scratch within a very short span of time.
Outcomes
We have successfully delivered the project within the stipulated timeline. The launch was a huge success for clients during Ramadan. We were awarded 2nd phase of the project with more theme customization, 3rd party integrations, and Magento customization tasks. This was followed with maintenance and support contracts till their internal team was confident of taking over the project.