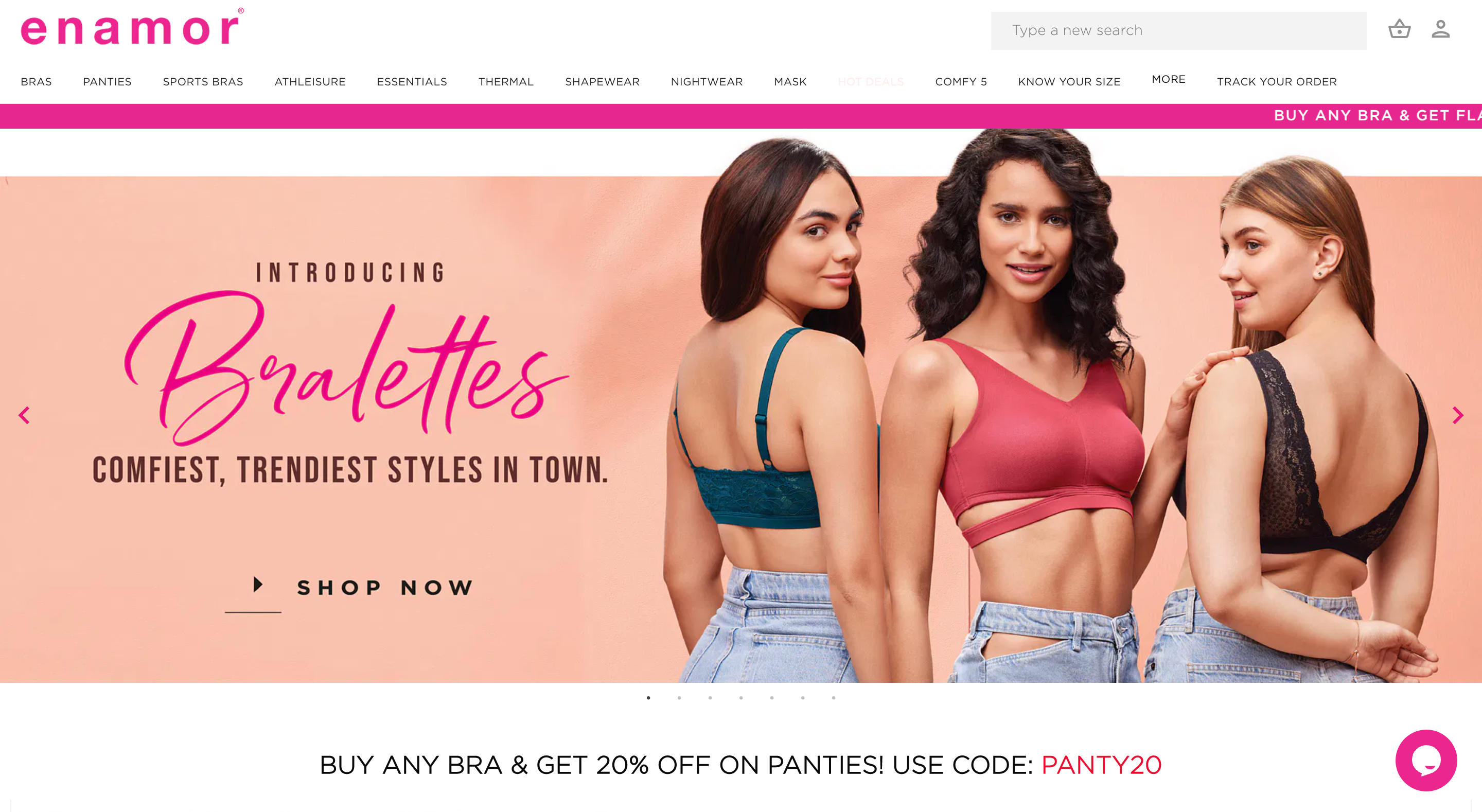 PWA Customizations
Client Enamor
Timeline 2 Months
Business Type B2C - Fashion
About Project
Enamor® is India's premium online lingerie shop featuring a range of trendy bras, panties, nightwear, sportswear and athleisure.
Launched in 2001 as a joint venture between Gokaldas Images Private Limited and Barbara of Paris, our journey has always been about giving women premium lingerie at unmatched comfort. With the help of Barbara's expertise, backed by Gokaldas's experience, Enamor has been instrumental in elevating lingerie from a basic requirement to an exquisite essential.
Enamor is built on Magento with ScandiPWA as customer frontend.
Scope of Project
1. Fix various bugs on frontend and backend level
2. Custom develop features to improve customer experience
3. Integrate 3rd party plugins and develop ScandiPWA compatibility
4. Provide support to infrastructure management partner on emergency situations